There is a war in America that lives in the foundation of history and thrives on the inequality of our nation.  We are a people exhausted by the hundreds of years filled with discrimination and covered by the blood-stained streets of our brothers and sisters. The deeply painful music video, mournfully titled "I CAN'T BREATHE", are three last words of innocent victims that we have heard before. The video "I CAN'T BREATHE" tells of the soul-wrenching terror that blacks have felt by an enemy of people with the perverse notion that judgment and sentencing are within their rights.
We start with a truth so many families have been faced with, as a wife receives news that her husband has been murdered by the very people sworn to protect him. It shows a nation still divided by the color of skin. As the video progresses we find a family man selling cigarettes on the street who is tackled and choked to death as he cries, "I CAN'T BREATHE." The video shows another family broken by the murder of a son. Another family void of a father figure destined to repeat the never-ending circle of abandonment. Vivian Sessom's powerful voice is met with the equally powerful images of a modern-day lynching. "I CAN'T BREATHE," is how so many, many black people saw their last moments, heard their last own words, and took their last breaths. A person lynched by a rope embedded in a neck is little different from a knee embedded in a neck. "I CAN'T BREATHE" very eloquently address the need to change and repair a nation.
As the music video shows, there is a modern-day gang whose color is blue and who seem to have permission to execute at will.  The video shows that much has not changed since men drove on horses, swung whips onto the backs of slaves, and executed at will. Still, we can only hope that in a world of technological advancements where a human heart can be transplanted in a body, so can the heart of a nation come together as one.
Three last words of two men that have inundated the internet. A person does not need to be hung from a rope on a tree to be lynched. - Paige Coles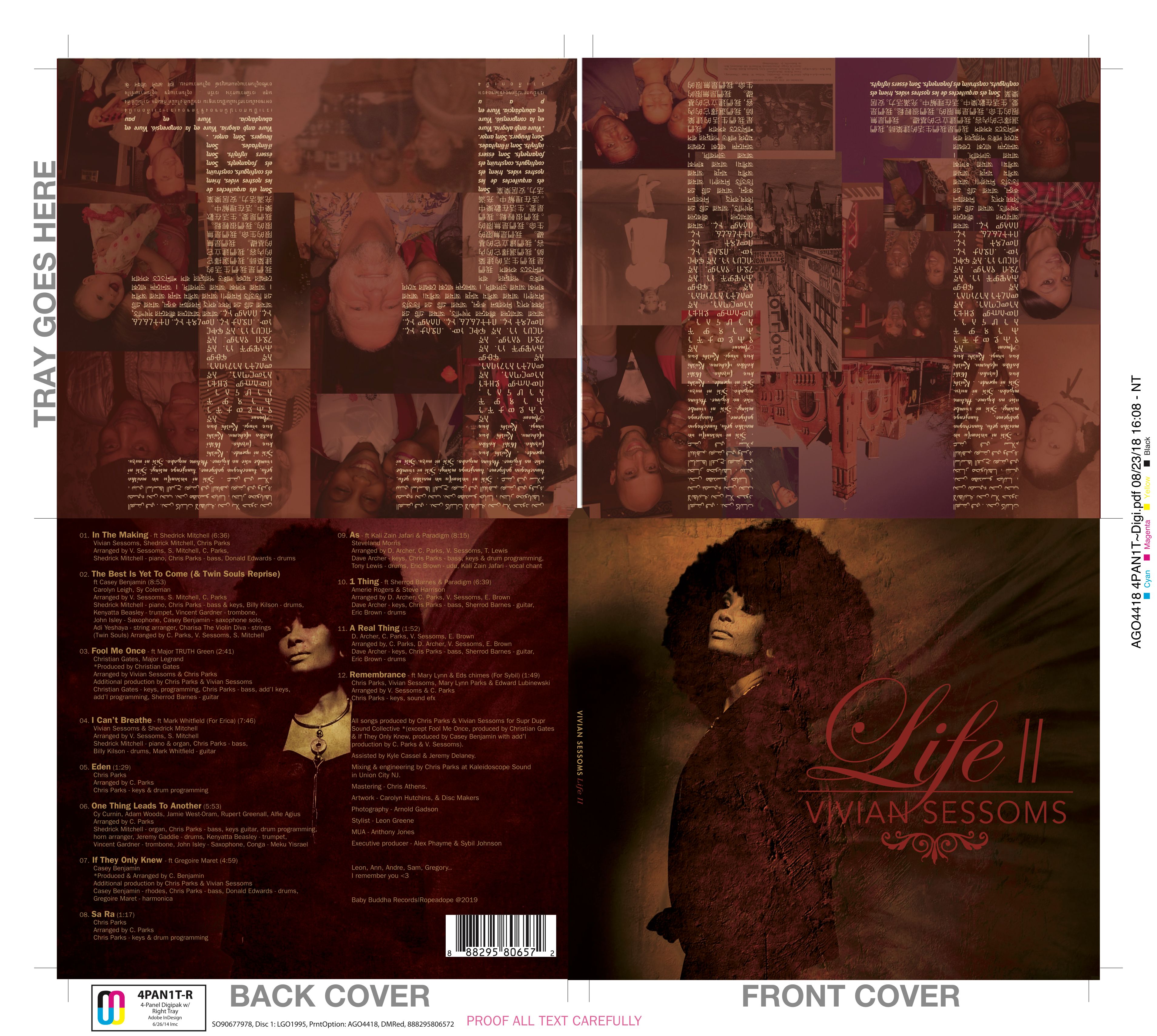 A. Scott Galloway Top 5 (Favorite) Albums & Singles of 2019
1. Life II - Vivian Sessoms
This album was my everything this year…soundtrack to the thoughts in my head and on my heart, my morning gym routine and journey to physical well-being, my beliefs about purposeful composition and that when you decide to cover someone else's material (here from Coleman & Leigh and Stevie Wonder to Amerie and The Fixx) you do it in a way that is all yours, and that double win when a record so personal for the artist connects like a puzzle piece to the listener: me. Even the interludes were as essential as the songs! Love and Respect to Vivian Sessoms (and partner Chris Parks): Blood Legacy of Albright.

How was 2019 for you?
Vivian Sessoms: It was an unusual year but also a great year with a lot of highs points.
Highlights?
Releasing new music at the very end of 2018 (LIFE) and then again in the spring of 2019 (LIFE II). It was music that came from very deep places inside my heart and soul, and that I felt really reflected my view points. I directed my own videos, and was very involved in the editing and the look and feel of the whole process. That was a rewarding experience. It introduced me to filmmaking in a very small way, which was something I've always been interested in.
Lowlights?
Family illness.
Song of the year?
"6 Summers" by Anderson.Paak
What's your New Year's resolution?
Start a new YouTube page on fashion, food and design. It's something I've wanted to do for a while but was never able to find the time. I'm gonna dig in this next year.

The 70 Best Soul Songs of 2019
(December 26, 2019) It is always fun at the end of each year to celebrate the best of that year.  And 2010 had a lot of great music. And so we've gathered our music critics to each pick their favorites, which we've assembled below in our list of the 70 Best Soul Songs of 2019.   
The toughest part of this is limiting the choices, but here are the selections from our staff, listed alphabetically. We also have a Spotify playlist below so that you can listen to the list. 
You can't go wrong with any of these. Congratulations to the artists involved!
ADE feat. Fatman Scoop - Something Sweet 
Allen Stone  - Look Outside
Althea Rene - Life on Mars
Amber Mark - What If
Anderson.Paak feat. Smokey Robinson - Make It Better
Angie Stone and Reel People - Don't Stop the Music
Ascendant - Gotta Get Up
Bashiri Asad - So Amazing
Ben L'Oncle Soul - Next To You (Acoustic)
Mike Blankenship feat. Sy Smith - I Can't Help It
Brand New Heavies - Getaway
Brandon Williams feat. Eric Roberson -  Don't Give Up On Love
Brandy and Daniel Caesar - Love Again
Brian Owens & The Royal Five - Carry You
Bryan Andrew Wilson - Only You
Chaka Khan - Hello Happiness
Cool Million - Stronger
Daryl Anders Agapesoul  - Kite
Eric Roberson - Leave It In
Fantasia - Enough
Frank McComb and Eric Roberson - High
Gene Moore - We Won't Be Moved 
Hannah Williams & the Affirmations - I Can't Let This Slip Away
Incognito feat. Maysa and Phil Perry - For the Love of You
J Brown  - Sunrise Sunset
Jacob Collier feat Daniel Caesar - Time Alone With You
Jam and Lewis - Til I Found You
James Biscuit Rouse - Igazi Panzi
Johnny Gill and Ralph Tresvant - Perfect
Jon B and Donell Jones - Understand
Judith Hill - Upside
Juewett Bostick feat. Denise Stewart - Sound and Rhythm
Junior featuring Luciano - Mama Used to Say
Kirk Whalum - Get Your Wings Up
Kygo feat. Whitney Houston - Higher Love
L. Spencer Smith feat Avery Sunshine - Hooked
Lasperanza - Under the Moon and Over the Sky
Lenny Harold - More
Lizzo - Juice (Breakbot Mix)
Lucky Daye - Ready for Love
Mamas Gun feat. Kwon Jin Ah - "Say You'll Be Mine"
Mary J. Blige feat Nas - Thriving
Maysa - You Are Not Alone
Michael Kiwanuka - You Ain't the Problem
Miles Davis feat. Lalah Hathaway - So Emotional
Morgan James - I Don't Mind Waking Up
Nao Yoshioka - Got Me
Nygel Robinson - One More Chance
Phonte feat. Lalah Hathaway - Ego
PJ Morton feat. JoJo - Say So
PJ Morton featuring Le'Andria Johnson and Mary Mary - All In His Plan
Rahsaan Patterson - Sent From Heaven
Randy Muller feat. Angela Johnson - Joy in the Rain
Raphael Saadiq - Something Keeps Calling Me
Rissi Palmer - Soul Message
Robert Glasper feat. Ledisi - Don't Turn Back Now
Simply Red - Thinking of You
Snoh Aalegra - I Want You Around
Southern Avenue feat. William Bell - We've Got The Music
Stokley - She
Such - Before Dark
Tahirah Memory - All The While
The Family Stand - Naima
The Hamiltones - Pieces
Tiana Major9 and EarthGang - Collide
Tony Momrelle and Maysa - We Had Searched For Heaven
Tyrone Hendrix, Jarrod Lawson, Farnell Newton - The Battle
Usher feat. Ella Mai - Don't Waste My Time
Vintage Trouble - Do Me Right
Vivian Sessoms - People
Von B and D.L. Wilson - She's Unbelievable
Yola - Faraway Look
Zo! feat. Carmen Rodgers - On The Four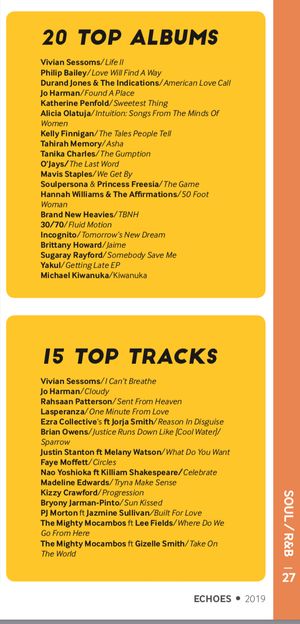 The best albums in May, though – indeed, two of the year's finest releases – were undoubtedly Philip Bailey's Love Will Find A Way and Vivian Sessoms' Life II. The former, probably the Earth, Wind & Fire man's best solo project ever, sat beautifully on the cusp of jazz, included great new takes on Curtis' Billy Jack, The Isleys' We're A Winner and Marvin's Just To Keep You Satisfied [amongst other covers], and found our hero spending some profitable creative time with a bunch of younger jazz players.
Sessoms, meanwhile, followed up her previous set with a new collection that included the year's fiercest ballad in I Can't Breathe as well as a number of rearrangements of classic material by such as Stevie Wonder, Cy Coleman and Carolyn Leigh, The Fixx and Amerie. A brilliant album - maybe my absolute favourite of the year. - Chris Wells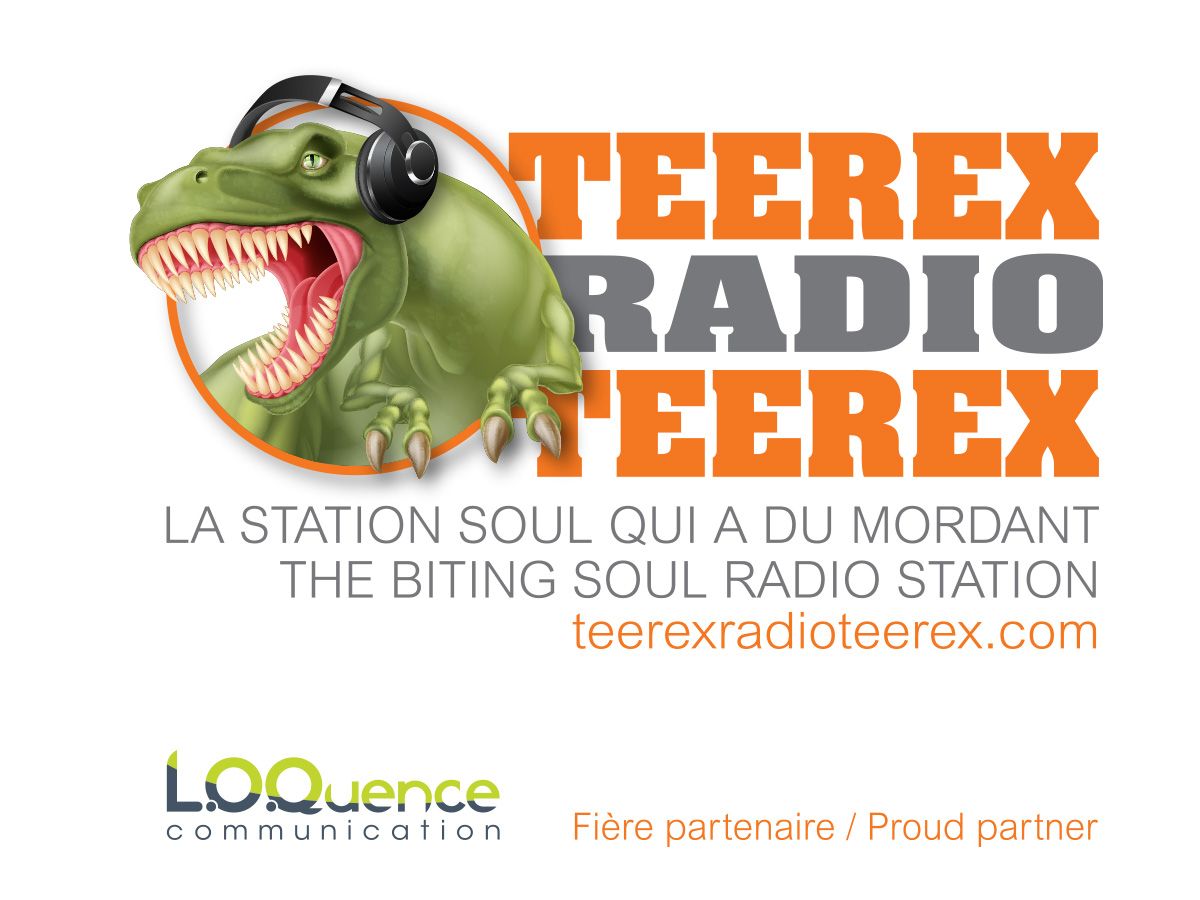 Last week I published my top 50 singles for the year. Now time for my 30 Top albums+1 for 2019. A special mention to Christos Tambouratzis for having 2 on my list
My top album of the year is Incognito and Tomorrow's dream
In alphabetical order below.. And I wish to thank all the wonderful musicians and artists around the globe for making 2019 an exceptional year. - Michael K Amil
Auteria Wally Winzer Jr- Sweet Deal: The A's Sensual Mixes 
Billy Obam-Melodies and Memories
Camera Soul-Existence
Candace Woodson-Desire
Chaka Khan -Hello Happiness
Change – Love 4 Love
Chic&NileRodgers - It's about time
Christine and the Queens - Chris
Christos Tambouratzis-Cargo
Christos Tambouratzis-The other side of my soul
Cool Million-Stronger
Coldjack- 7
Cornell CC Carter-Absolutely
Hanorah-For the Good Guys and the Bad Guys
Incognito-Tomorrow's New Dream
Is Evolution&Inohs Sivad-2nd hand smoke
Jayar Mack- Best of 
Konai Adelphe-Everybody
Elusiv- Timeless
Marc Staggers-Let's Go out Tonight
Miles Davis-Rubberband (various artists, Randy Hall, Leela James etc)
MS1-Changes
Mylene Farmer-Live 2019 
Ola Onabule - Pointless
Rahsaan Patterson-Hero's and Gods
Soulutions-Fate
Special Formula band&Horny Horns-Elements of Life
The O'jays-The last words
The Terri Green Project – What A Feeling 
The Undisputed Truth-Truth Gon' Set You Free
Vivian Sessions- Life II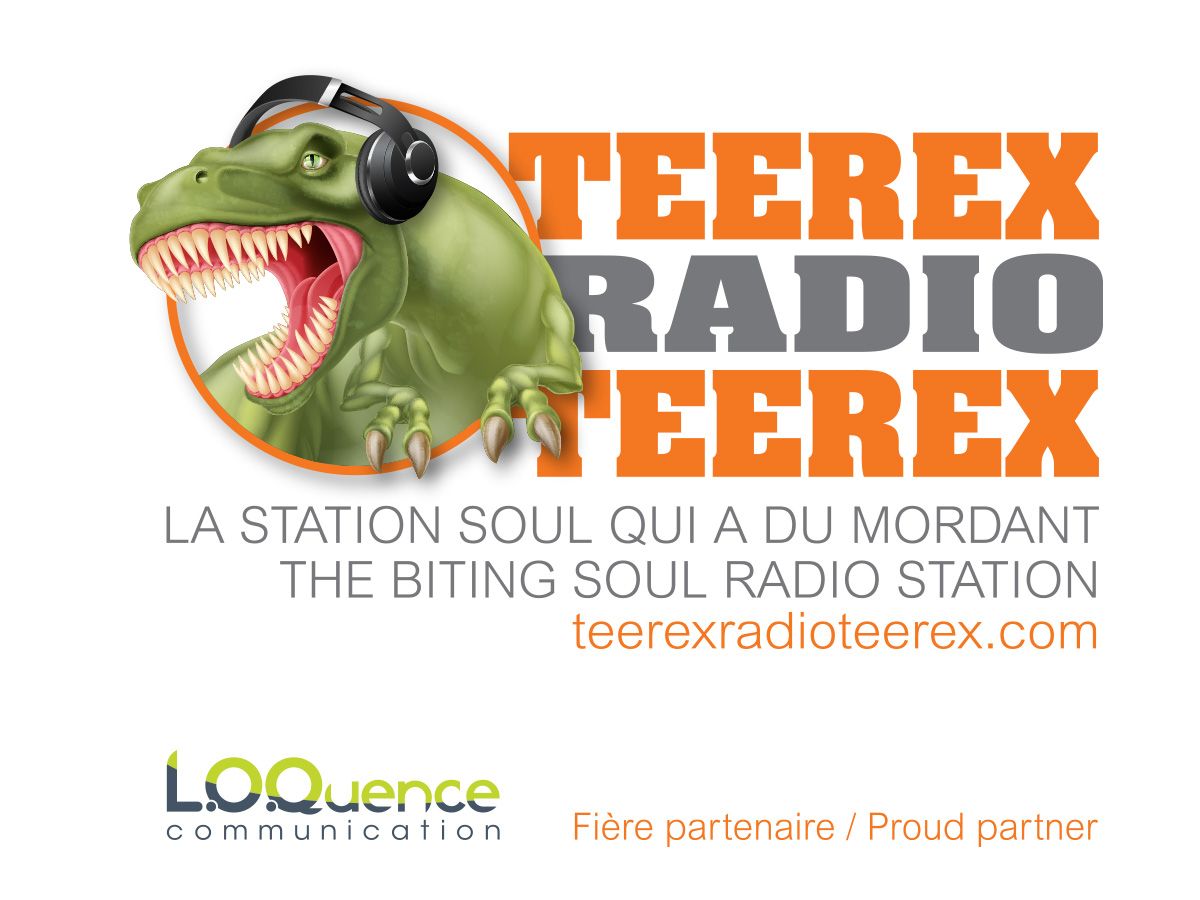 Coming close to the end of 2019, time for my Top 50+1 Singles of the year, in alphabetical order. Thanks to all the wonderful artists for making 2019 such a magical musical year. - Michael K. Amil
Top 50+1
My number one single of the year is @elusiv -The greatest love of all
Amber Mark - Love me right
Auteria Wally Winzer Jr &Pam Neal & Melecio Magdaluyo - Be as one
Ania Garvey-He asked me (Flaviano Lanzi mix/I tried to tell you)
Amé - Un fil
Bekka-I never knew
Boogie Wonderband - All Mighty
BBange- Comme dans les films de Wim Wenders
Billy Obam-Thank you Mother
Brian Cristopher – Make it better
Cameo- El Passo(remix)
Chic - Sober
Change – Hit or miss
Charlotte Cardin - Drive
Christos Tambouratzis&Vickybee -Do it
Coco Wade -Get loose
Chaka -Like sugar
Chromeo- Right Back Home To You (Doctor Soul Therapy mix)
Coldjack- Wait for you
Debbie Tebbs & Jacobus- le vent dans les voiles
Dee Dee Simon- If i leave you
Cornell CC Carter-Morning touch
DJ Tarek&We art the peole - Call me
E-Chris-let me show you
Firefly & Rampagerome-Love Medley
Gazzara- It's not over (Alex Di Cio remix)
Is Evolution & Inoh Sivad-Drive
Jay Nemor & Electrified - Mother got a way
Kea Michaels - Not my friend
Kingsman Dazz Band - Soul Jam
Lukas Setto - What turns you on
Marta Ren-Worth it
Michael J Calhoun - True love
Mike Champion - Bend the rules
Miracle Thomas-Undercover lover
Michon Young-His good thing
Miles Davis- & Randy Hall- I love what we make
Mind Electric & Kylie Auldist- I must be doing something right
Neversleepboy AKA NSB-Let's feel the night
Beybright-Beautiful thing
Randy Hall-How do you like your love
Regi Myrix & Noel Gourdin- One wish
Soulutions-When you get there
Special Formula band & Horny Horns-Take the pain away
Stinger J-No romance
Storry- Leave my heart behind
The O'Jays -I got you
The Terry Green Project - Night to remember
Tiffany Bynoe-Shame (Trillionaires mix)
Tomi Jenkins - Naturally
Vivian Sessions ft Mark Whitfield - I Can't Breathe

LADIES OF SONG… Greta Matassa: Portrait, Rosana Eckert: Sailing Home, Vivian Sessoms: Life II
Vivian Sessoms has a honey toned soul feel not unlike early Aretha Franklin, and she displays it exceedingly well on this album that melds jazz, soul and modern R&B. She doesn't even sing on all of the tracks, but she arranges everything, which includes a hip trio by Shedrick Mitchell/p, Chris Parks/b and Donald Edwards/dr on "In The Making" as well as some wordless voice with Parks on keyboards and programming on the pulsating "Eden",  "Sa Ra" and the dreamy "Rememberance."  Some Afro-soul is brought in with social rapping on "Fool Me Once" and Sessoms preaches with a gospel organ on a moving "I Can't Breathe." Vocal chants on the passionate ballad "As" and her hip VOX work on "One Thing Leads to Another" shows a wide range of thoughtful grooves and thought provoking lyrics.