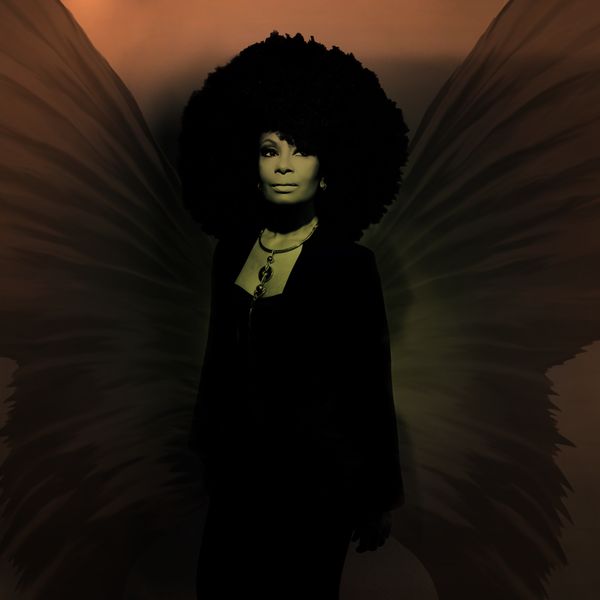 Where to start?? 
Well, first off.. It's been a very busy year! And that's an understatement.. But it's also been a great year, in fact one of the best and most thrilling years I can remember in a long time.. 
Remember that old adage "Be careful what you wish for, you just might get it?" Well, it's true.. I learned or rather had it firmly reinforced in my soul, and in my brain that if you say you want something, if you dream about or wish for something long enough, the universe will conspire to make sure you get it. 
Our thoughts are things (Jenny taught me that ❤️). I think it's why we have to be incredibly careful what we say, what we say we want and what we watch and take into our spirits. 
For the past 5 years the universe has been breaking me down and rebuilding me from the ground up, but in this last year it demanded an extreme amount of hard work and focus from me.. It put me through the fire.. And every time I lost focus or stopped doing what I was supposed to, I had to start from the beginning until finally, I committed and dove in head first.. And after a few years of pulling all nighters for months at a time, I completed my task..  
And now, I am proud to say..  
NEW MUSIC IS HERE.. It's really here.. For real..  
It's called LIFE.. AND LIFE ll.. (a double album), and I am overjoyed to be able to share this new music with you.  
It's the best thing I've ever done creatively.. And it's about us.. It's about black life in America.. It's about my life as a black woman in America.. It's about LOVE in this new millenium.. and it's about FAITH..  
It's soul.. It's jazz.. It's afro-futuristic.. It's afro beat.. And it pays tribute several of the greatest artist's of the past century while re-telling their stories through my lens.. 
It features some of the greatest musicians of our time including Shedrick Mitchell, Keyon Harrold, Casey Benjamin, Donny McCaslin, Mark Whitfield, Billy Kilson, Gregoire Maret, Sherrod Barnes, Brandee Younger, Charissa 'The Violin Diva', Adam Jackson, Donald Edwards, Jeremy Gaddy, and this list goes on and on..  
During the process of finishing up the record, I sent a couple songs to a friend and he asked if he could shop them around to a few labels .. From there, I signed with the Ropeadope label (Snarky Puppy, Christian Scott). I now have a label, new management, and a new booking agent, if you can believe it.. I am in shock and in awe and of course thrilled and overwhelmed.. 
I have a 2 month tour of Australia coming up in the fall, followed by a record release concert in December (the actual record comes out Nov 2nd, on my moms birthday). Then in February I will start the US tour, followed by a tour of Europe in spring..  
I WANNA SEE YOU GUYS ON THE ROAD!! 
Love you all.. ❤️??? 
PRE-ORDER LIFE HERE
BUY THE FIRST SINGLE SEE LINE WOMAN HERE
VISIT MY SPANKING NEW WEBSITE HERE 
LIFE 2018 AUSTRALIAN TOUR DATES BELOW! Come and see us!!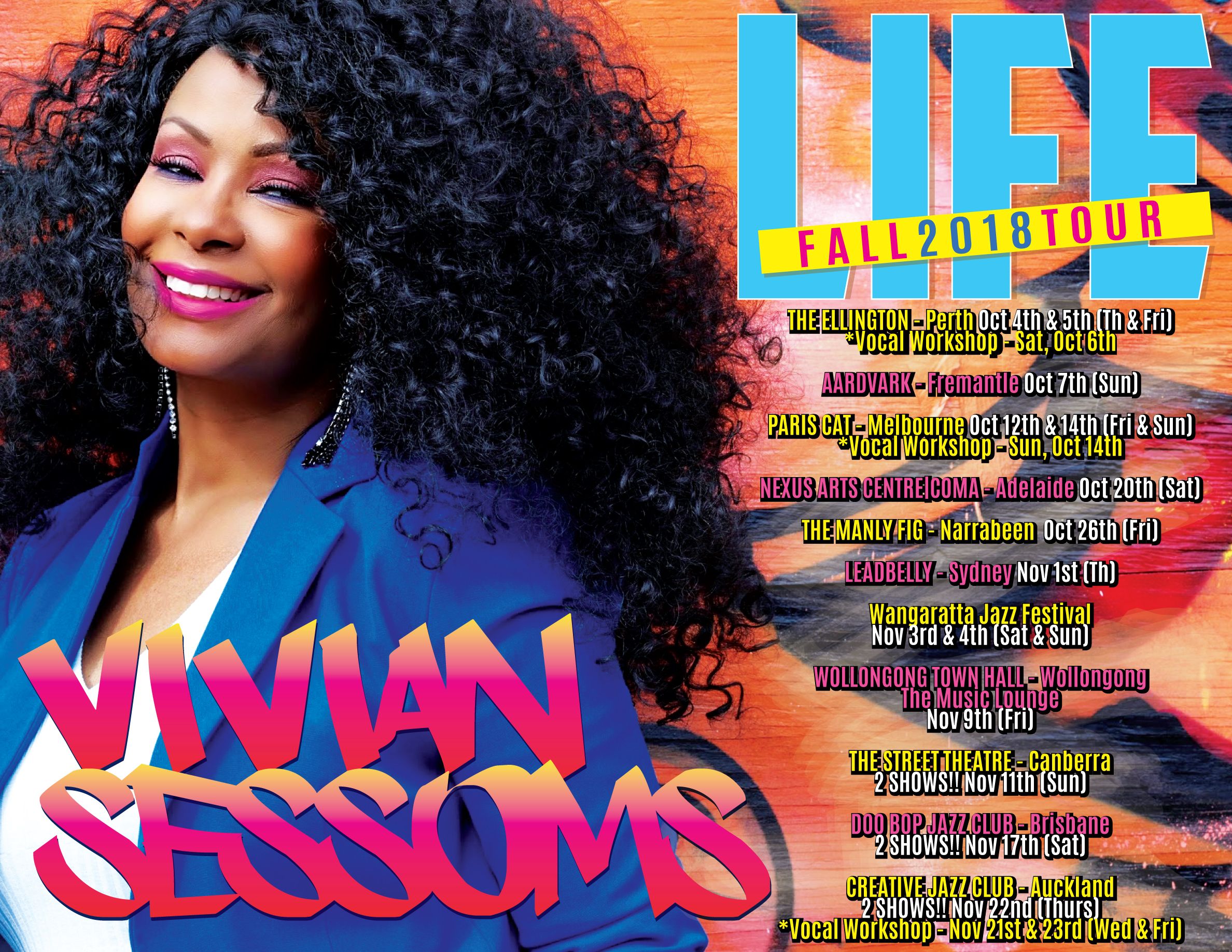 THE ELLINGTON - Perth 
Thursday, Oct 4th 
Friday, Oct 5th                                    
Oct 6th - Vocal Workshop*
PARIS CAT - Melbourne 
Friday, Oct 12th
Saturday, Oct 13th - Vocal Workshop*
Sunday, Oct 14th
NEXUS ARTS CENTRE|COMA - Adelaide 
THE MANLY FIG - Narrabeen  
LEADBELLY - Sydney 
WANGARATTA JAZZ FEST - Wangaratta 
Saturday, Nov 3rd  
Sunday, Nov 4th (With The Sweethearts)
THE MUSIC LOUNGE (Wollongong Town Hall)  - Wollongong 
THE STREET THEATRE - Canberra 
Sunday, Nov 11th - 3:00 pm
Sunday, Nov 11th - 6:00 pm
DOO BOP JAZZ CLUB - Brisbane 
Saturday, Nov 17th - 7:00 pm
Saturday, Nov 17th - 9:30 pm
CREATIVE JAZZ CLUB - Auckland 
Wednesday, Nov 21st - Vocal Workshop*
Thursday, Nov 22nd - 6:30 pm
Thursday, Nov 22nd- 8:30 pm
Friday, Nov 23rd - Vocal Workshop*